30th Anniversary Specials
Braised Chicken
$15
Delicious braised chicken served with vegetables & rice.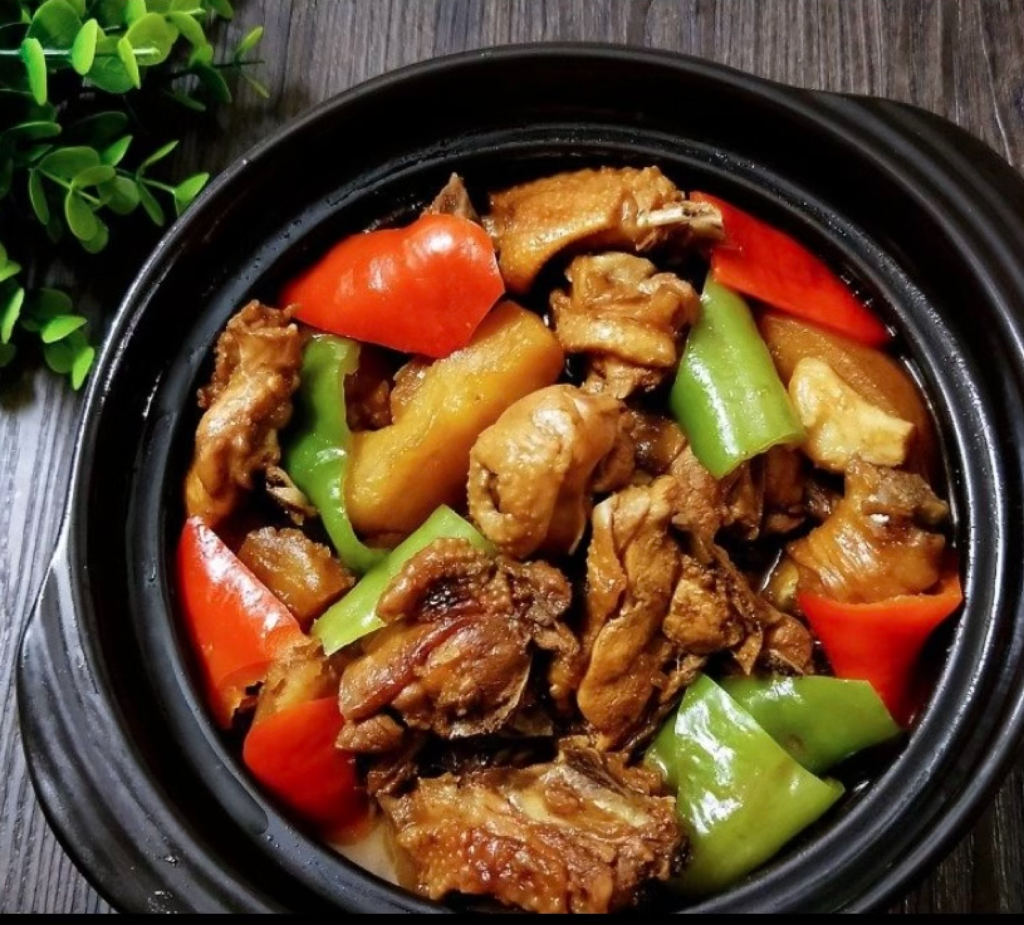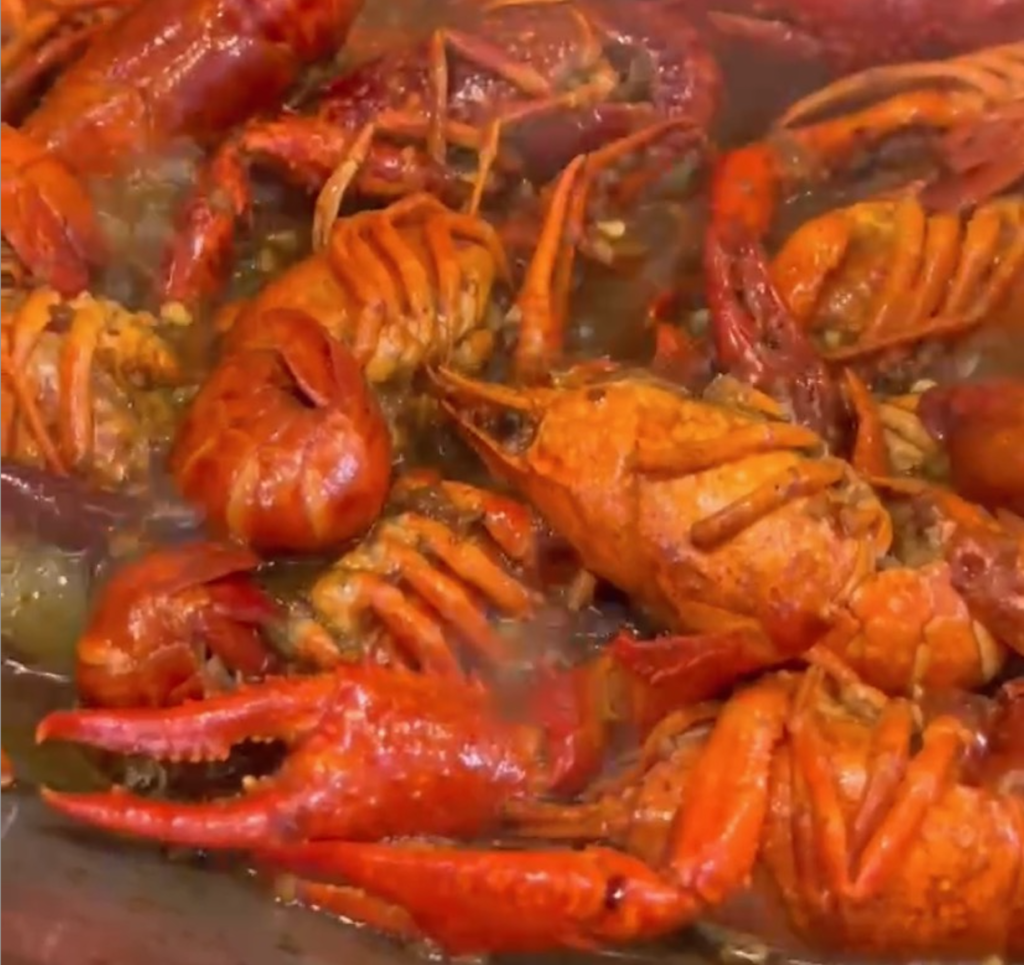 Sichuan Mala Crawfish $19
Fresh Crawfish seasoned to perfection served with rice.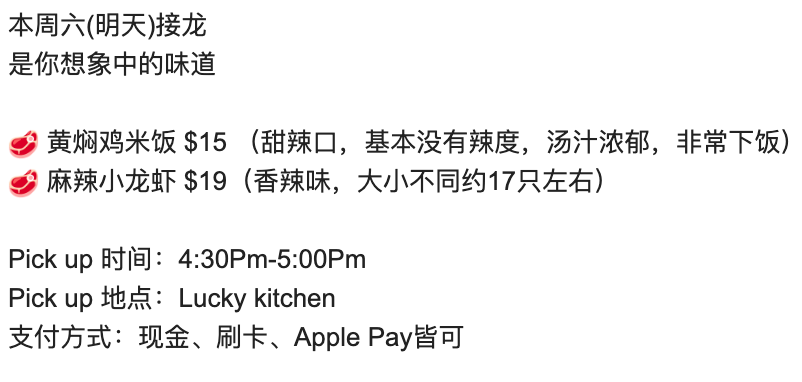 Welcome…
Lucky Kitchen staff and family are dedicated to serving our community and taking every precaution necessary in regards to sanitation and social distancing.
We are offering no contact deliveries, so please let our staff know about any special instructions you may have. For the seniors of our community, we are partnered with Ann Arbor Meals on Wheels to deliver healthy Asian meals to you. If you are not on the program, please let us know about your dietary needs and we will deliver fresh meals to your home 7 days a week.
Let's remember every member of our community can play an important role and help each other get through the toughest times.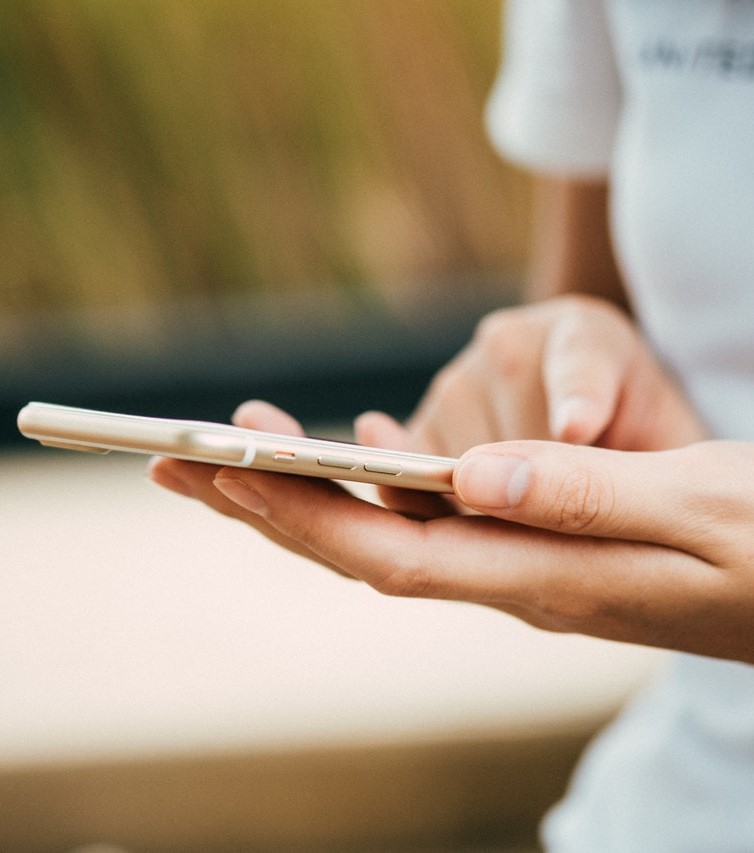 Join the Lucky Kitchen eClub
My Go-To Spot!
My to-go spot for quick and budget Chinese meals on North Campus. Much better alternative than Panda and much more variety too. Personal favorite is the Malaysian Curry, but the Chef's Specials are also a must-try.
Mike A.
Local Guide
Proclaimed Favorite
My dad took me here for lunch the other day and he's eaten here several times.  He proclaimed this as one of his favorite places. It was my first time here and the lunch combo prices were very affordable, especially for the amount of food you get.  I got the sesame chicken which was prepared quickly and came out piping hot.  Had good flavors and the rice was perfectly made.  The broccoli was fresh and crunchy and mushy or overdone like some places.   Small place but had enough seating for all that wanted to eat there.  Wouldn't mind coming back after such a good experience.
Colleen F.
Good Value!
"Good value for what I've ordered at Lucky Kitchen. Dishes are plentiful, usually can make 2 meals out of each. For healthy eating, hope they have brown rice as an added option."
William Loh
Good portions
"When we went there the food was good and got decent amounts of it."
Shirley Badger
Local Guide
Reasonable and Great!
"Great food. Reasonable prices."
Chuck Oleary
Local Guide
The three best things
"Cheap, fast, and authentic!"
Keming Ouyang
Fans For Over A Decade
"We've been coming to Lucky Kitchen for 10+ years. The food is always great. I've never ordered anything I didn't love. We always pick up and the food is ready within 15 minutes from ordering. The pricing is really fair for what you get. I just ordered your dumplings for the first time and all I can say is YUM! Thank you for making great food for us northsiders!"
I LOVE the Sauce!
"I have, quite literally, been a customer of Lucky Kitchen since they were in business. I wander away, but I always come back. One of the reason is their sauces. I have been experimenting with making sauce at home and I cannot duplicate Lucky Kitchen's Ginger & Garlic. I could pour it on shoe leather and it would be yummy! They also will steam your meal for a healthy option. Their food is always fresh and tasty and their prices are fair."
Helen N.
Good Chinese Food, Fast
"We get take out from here at least 2 times a month. Just good Chinese food fast. We really enjoy the Spring Rolls and Hot and Sour soup as an appetizer. But our go to dishes are the Cashew Chicken, Beef and Broccoli, and Beef Egg Foo Yung. The best thing is that we have leftovers for another 2-3 meals."
Erwin
Local Guide
It Was Divine
"Visited this spot after almost 7 years. It used to be my go to lunch location when I was in college, so I reminisced on the old times when I visited again. I got the spicy shrimp fried rice (as I used to) and it was divine. I can only speak for the shrimp fried rice because that's all I have purchased from this location. The food is really good. The restaurant is a hidden sweet spot."
Eunice O.
Local Guide
Love From Ypsi <3
"My personal favorite Chinese food place. I live in Ypsi, and come all they way out here for their veggie spring rolls!!!!! I just love em!! The service is always fast and friendly!"
Kamil B.
Vegetarian Delight
"Vegetarians, get the General Tso Tofu lunch special with fried rice and a Spring Roll. You won't regret it!"
Noah N.
Michigan Daily's Winner of Best Chinese Food in Ann Arbor – 2016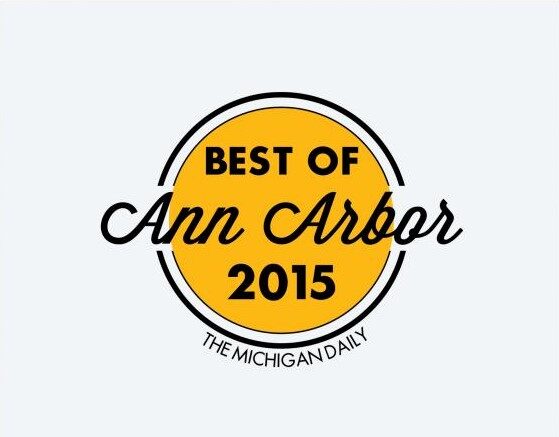 Michigan Daily's Winner of Best Chinese Food in Ann Arbor – 2015
HOURS
MON – THURS
FRI & SAT
SUN
11 am to 10:00 pm
11 am to 10:30 pm
Noon to 10:00 pm
PLACE AN ORDER
Plymouth Rd
(734) 222-8888